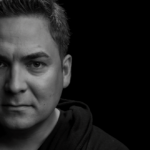 AMIICCA is one of the uprising producers from Germany. The music of AMIICCA can be described as his own interpretation of different genres. Starting from EDM up to clubby Bass House ending up with Psytrance his repertoire is huge.
Besides of genres the music of AMIICCA contains natural instruments as well as dreamy melodies. The talent of AMIICCA can be experienced in his unique DJ sets. Furthermore the artist has built up a network around his person consisting of international musicians and composers.
Born in the 1980s under his real name Eicke Pieper, AMIICCA soon discovered his love for music by playing instruments since the age of 6. Since he remembers music has always been his passion and accompanied him is his whole life. Music became the most important thing in his life, guiding him through any life phase. Interested in how music is created, Eicke started to compose his first own melodies in a small office of his flat in the middle of the 2000s. Through the years his passion for composing melodies has been rising more and more.
Up to the year 2018 AMIICCA produced tracks for other artists, including top 20 DJs. He participated in several projects. In the same year Eicke decided to start his solo project called AMIICCA. The following productions were released on the Dutch music label Soundzgood. First singles were tracks as "Wait For Me" (2020), "High" (2020) or "Crazy (feat. Lars Roxx)".
Furthermore AMIICCA has established his reputation as a remixer. Bootlegs which were released on Soundcloud made it to the Top 20 of Hypeddit. Examples are bootlegs of "The Weeknd – Blinding Lights" (#12) or "Dua Lipa – Don't Start Now" (#9). The bootlegs of the well-known songs by Tones&I called "Never Seen The Rain" and "Dance Monkey" even climbed up to position 3. Currently AMIICCA produces remixes one after another.
Fans from around the world can expect a lot from this talent during the next time, as he is going to play gigs at some of the biggest EDM festivals in Germany and other countries. Many new tracks are on their way up to be released within the next months. AMIICCA has got loads of creative ideas he wants to present to the audiences of festivals and clubs worldwide in his own way.