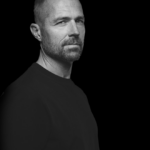 Music Producer / Performance
Available now on:

Follow me:
As ex soccer player Bjorn had to stay in hospital for one year because of cancer a funny idea was born during this time.
Bjorn was calling to a good friend, owner of the Dutch Electronic Music festival Dance Valley.
The idea was to establish Bjorn as a DJ – including a gig at Dance Valley. Even though the gig at Dance Valley never took place Bjorn really made it as a DJ. What was a joke at first became reality.
Under his alias Kantaa M Bjorn has his own float at the Antwerp Pride each year since then. Meanwhile it is a tradition that his float is always the last one of the parade. The float is sponsored by the well-known
brand Axe.
Another huge gig took place at the Hype'O Dream music festival in Belgium. This one is visited by around 25,000 visitors each year.
The connection to this festival was built at the ADE –Amsterdam Dance Event.
Kantaa M has also played as a DJ in Germany already.
Bjorn aka Kantaa M looks forward to all kind of gigs: Festivals, pride parades, marriages, other special events, … Bjorn himself has experiences with special events with his own catering business called Number 1
Catering. He is a real multi-talent.
Kantaa M plays his gigs out of passion – meanwhile for five years. He does not want to be that worldwide known star DJ. He just lives his dream after being very ill.
The sets of Kantaa M can be described as uptempo, fast, eclectic, indie and melodic. Kantaa M plays House music in various facets. The spectrum ranges from genres such as Disco House, Tech House, Sax House or Vocal
House. Bjorn compares his sound to the one of Jamie Jones or Nic Fanciulli.
Kantaa M is the right one to play in the middle of festivals. He is not a warm up DJ because of the fast forward moving style he plays. When the crowd is already in the mood Kantaa M takes the energy and sets the crowd on fire. The motto is: "Feel it what they want".